Oil heating services based in Stourbridge
Covering the whole of the West Midlands
We provide our oil heating services to domestic and commercial clients alike. Whether you are running on kerosene (C2) or diesel (D), we offer a comprehensive service that includes installation, servicing and repair.
Based in Stourbridge, we are able to offer our range of oil heating services throughout the West Midlands including Dudley, Birmingham, Wolverhampton, West Bromwich, Bromsgrove, Kidderminster and Redditch.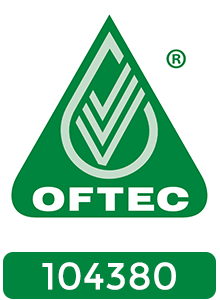 Oil boiler installation
If you're looking to have an oil boiler installed, then go with GLOW. Our OFTEC registered engineers are highly experienced and qualified when it comes to carry out installations.
We have a high standard of workmanship and carry out installation with the same level of care and service.
Whether you're a homeowner or business in need of a new oil boiler, please get in touch and we will be more than happy to provide you with a free quote without any obligations.
Oil boiler service from £115.00

If you have an oil boiler, it's highly important that you have it serviced every year. This is sometimes necessary to keep your insurance or boiler warranty valid, and for good reason. Having your oil boiler serviced means that we are able to inspect it and check that it is working safely and efficiently. If it isn't for whatever reason, then we can look to solve the issue before it becomes a much costlier breakdown or potentially dangerous issue.
Oil boiler repair

If you have an oil boiler that has broken down and needs repairing, look no further than GLOW ENERGY SERVICES. Our experience coupled with our training means that we are highly competent and efficient at repairing oil boilers.
Covering all other aspects of oil
As well as the installation, servicing and repair of oil boilers, we can cover all aspects of domestic oil services you may need. This includes:
Installation of a heating or cooking appliance and/or heating and hot water systems (e.g. boiler, range cooker, room heating stove).
Service and Commission of Pressure Jet Appliances (e.g. boilers and some range cookers).
Installation of an oil tank and oil supply.
Why go with GLOW ENERGY SERVICES?
We have extensive experience serving both domestic and commercial clients to help support their oil heating requirements. We're confident you'll be 100% satisfied with your experience with us.
OFTEC registered
Our engineers are highly qualified in all areas of work we carry out. To see our extensive list, please visit the Gas Safe and OFTEC register.
Contact us today
If you're interested in the oil services we offer, then please do not hesitate to get in touch.
To contact us, please call us on 0800 999 1403 or send us a message using the contact form on our website.
Thank you and we look forward to hearing from you.